Twenty Somethings – For Love or Ambition
Sudhām's second and latest novel Twenty Somethings – For Love or Ambition was launched on March 25, 2021 and is now available across all popular online stores and platforms in India and across the world. It shall be available in major bookstores in India starting April, 2021.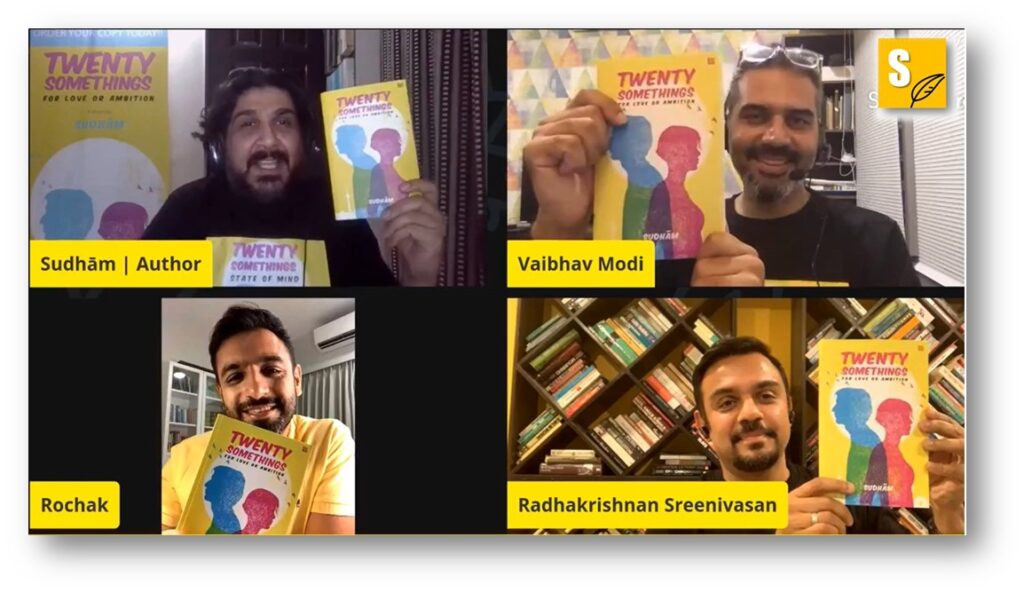 ---
The Twenty Somethings State of Mind !
Groove to the rhythm of these playlists curated by Sudhām on Amazon Music.
From Country to R&B, from Rap to Rock listen to the State of Mind Playlist to understand the various interpretations of being twenty something.
Check out For Love or Ambition – The Playlist that celebrates the music references in the novel and virtually the background score!
---
The Playlists
If you are an Amazon Prime subscriber in India click the buttons to start enjoying the music!
Eighteen: The End of Innocence